You've probably seen us around and have wondered, WHO are these people? What do they offer?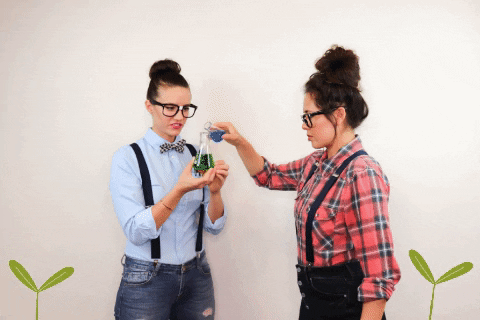 𝐓𝐨 𝐩𝐮𝐭 𝐢𝐭 𝐬𝐢𝐦𝐩𝐥𝐲, 𝐰𝐞 𝐚𝐫𝐞 𝐚 𝐇𝐞𝐚𝐥𝐭𝐡𝐲 𝐅𝐨𝐨𝐝 𝐂𝐨𝐦𝐩𝐚𝐧𝐲.

Our goal is to create food that gives you the most bang for your buck. We do this by fitting in as many superfoods we can into our product, have it taste delicious, AND make it affordable (and therefore accessible) to as many people as possible.

𝗪𝐇𝐎 𝐢𝐬 Food Nerd 𝐠𝐨𝐨𝐝 𝐟𝐨𝐫? Any body! But especially children and athletes- two major groups of people that exceptional nutrition is PIVOTAL for performance and growth. 
Our company stands on four pillars: 𝐍𝐮𝐭𝐫𝐢𝐭𝐢𝐨𝐧, 𝐒𝐮𝐬𝐭𝐚𝐢𝐧𝐚𝐛𝐢𝐥𝐢𝐭𝐲, 𝐀𝐟𝐟𝐨𝐫𝐝𝐚𝐛𝐢𝐥𝐢𝐭𝐲, 𝐚𝐧𝐝 𝐈𝐧𝐭𝐞𝐠𝐫𝐢𝐭𝐲 𝐨𝐟 𝐍𝐮𝐭𝐫𝐢𝐞𝐧𝐭𝐬. 
1. Nutrition
We include ingredients like 𝐛𝐫𝐨𝐜𝐜𝐨𝐥𝐢 𝐬𝐩𝐫𝐨𝐮𝐭𝐬, 𝐬𝐩𝐫𝐨𝐮𝐭𝐞𝐝 𝐛𝐮𝐜𝐤𝐰𝐡𝐞𝐚𝐭/𝐟𝐥𝐚𝐱 𝐬𝐞𝐞𝐝𝐬, 𝐰𝐢𝐥𝐝 𝐛𝐥𝐮𝐞𝐛𝐞𝐫𝐫𝐢𝐞𝐬, 𝐝𝐚𝐭𝐞𝐬, 𝐜𝐚𝐜𝐚𝐨, 𝐚𝐧𝐝 𝐞𝐯𝐞𝐧 𝐩𝐫𝐨𝐛𝐢𝐨𝐭𝐢𝐜𝐬. We don't include: dyes, preservatives GMO's, artificial or animal derived ingredients
2. Sustainability
"We don't inherit the earth from our ancestors, we borrow it from our children" - paraphrased from Wendell Berry 

We should be raising our children on sustainable lifestyles that they can take with them as they grow older. After all, if we don't take care of the earth, the earth won't take care of us (she is a self preserver after all!) How does what you eat effect the earth? 

According to a recent UN report " ¼ of global emissions come from food and more than ½ of all food emissions come from animal products" Poore and Nemecell* (2018) Science 

You have POWER as a consumer, both in what you eat and where you buy your food/other products from. Supporting companies with sustainability in mind is one step we can take to grow a greener world. 

How does Food Nerd play its role? 
We do our best to provide you with sustainable and earth friendly ingredients whilst still keeping the products affordable and therefore accessible.
Sustainability is always on our mind here at Food Nerd, and we're constantly thinking of new ways to help reduce our footprint (and we're receptive to your ideas, too!) We currently ship all our See Real in compostable packaging, and are phasing out our plastic packaging in favor of recyclable packaging with our other products!
3. Affordability
Healthy alternatives have often been deemed too expensive for the average consumer. Everyone wants what's best for themselves, their family, and the earth- but not everyone feels that they can afford it.

At Food Nerd our goal is to make superfood nutrition affordable to as many households as possible. 
4. Integrity of Nutrients
How and if plants are cooked, when they are picked/germinated, the soil quality,  if theyre sprouted and more are all determinants of the nutrient quality of the food. For instance, cooking certain vegetables can reduce their vitamin C content up to 50%* !)
We did our research, and our methodology ensures that the high quality nutrition we put into the products will remain intact after product creation. This way, you are reaping all the benefits!

We believe a balanced lifestyle includes both cooked and non cooked plant foods. Most packaged snack foods are cooked in some way shape or form and have to fortify their products in order to bring the nutrition back to the food. With Food Nerd, you can be sure you're getting the nutrients straight from the source, in its organic form. 
We also sprout many of our ingredients, you can hear about why this is incredibly nutritious from our founder --> here
** https://pubs.acs.org/doi/abs/10.1021/jf0115589?prevSearch=rui+hai+liu&searchHistoryKey=