For Parents
A fan favorite is back! Our OverNights are back for a limited time. Get them before they're gone!

You may have had breakfast for dinner, but have you ever had dessert for breakfast?  Start your day off right by enjoying this blend of delectable cacao combined with the sweetness of real goji berries, which are packed with all 8 essential amino acids. Just add your favorite milk & sweetener (we love Maple Syrup!) and refrigerate overnight, but try not to lose any sleep over your excitement for #DessertForBreakfast!

Ingredients:
Sprouted Buckwheat*, Chia Seed*, Flax Seed*, Cacao*, Goji Berries
*ORGANIC 
Buying in bulk?
OverNights last one year in the pantry. By freezing them you can increase the shelf life to 2 years!  
Regular price
Sale price
$5.00
Unit price
per
Sale
Sold out
Share
View full details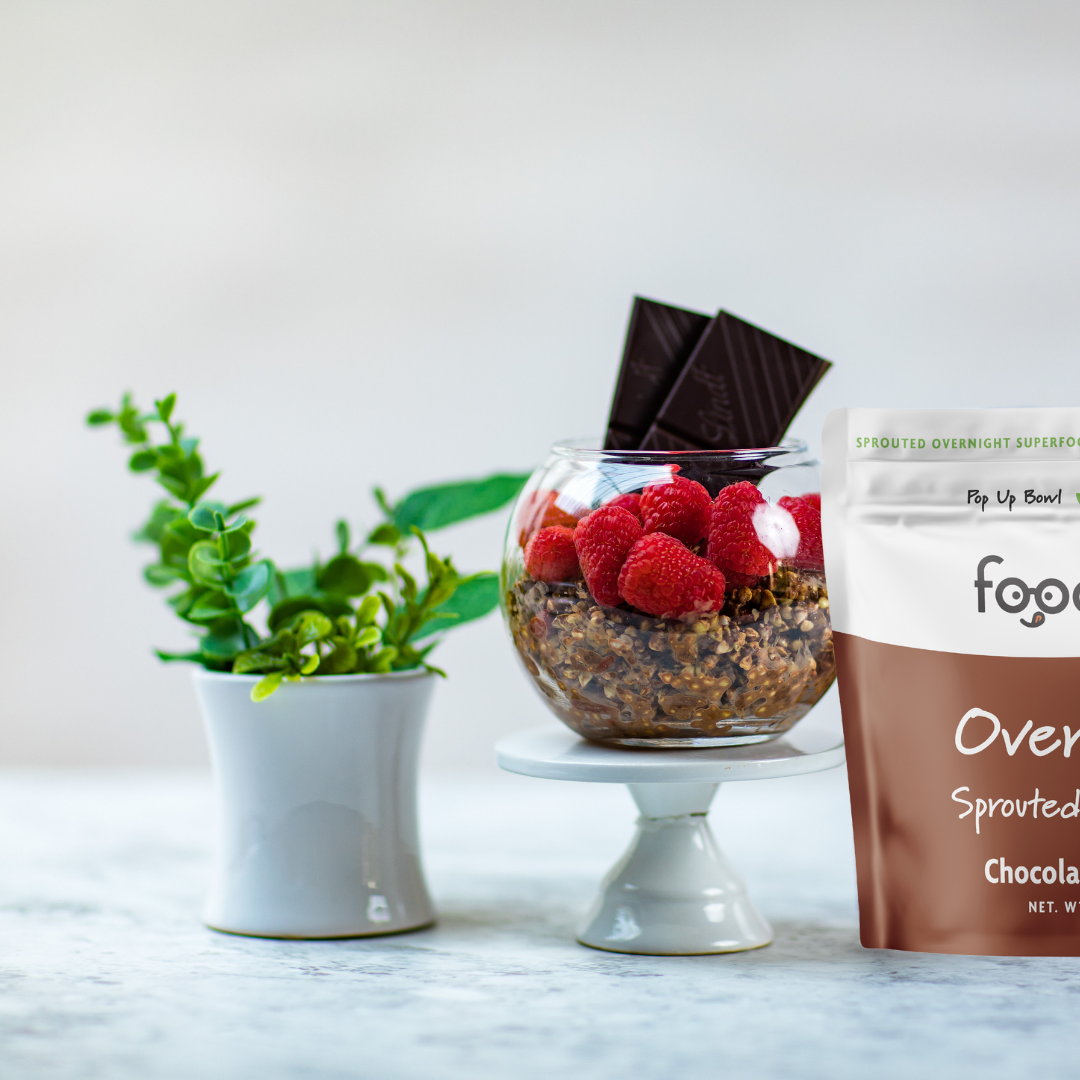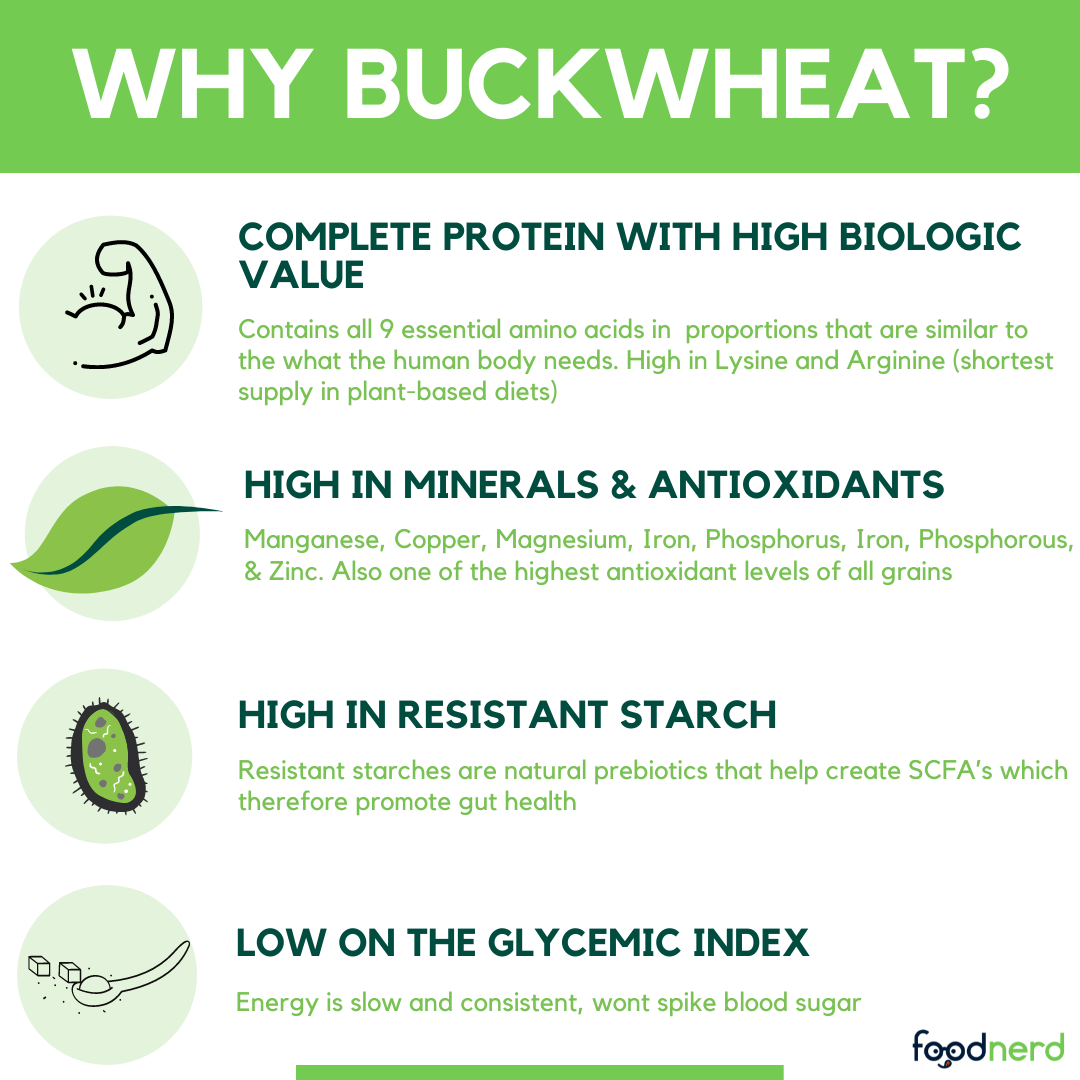 Great Cereal
Just tried the Chocolate Gogi Berry Buckwheat Cereal and was delighted. It was not too sweet, like most cereals, but yet had nice crunch and chocolatey flavor. The serving size was perfect for me (I always have some fresh fruit besides cereal for breakfast.). Would also make a nice topping on puddings or on a healthy ice cream. Highly recommend.
Chocolate Goji Berry Buckwheat
The Chocolate Goji Berry Buckwheat is such a healthy and flavorful way to start my calorie intake for the day. It has everything you need and is good for you too.
Truly amazing product
Amazing product. Really good for a quick breakfast and snack. Healthy, filling and great flavors. Honestly this is legitimately good!
Best Nutritional Grab and Go
I ordered the sample pack and loved all of the flavors, as well as the personalized letter and impressive packaging! The best part was knowing the nutrition value was on point. Can't wait to try more Food Nerd offerings!
Fast and easy breakfast!
I bought the apple cinnamon overnights and they are great tasting and amazingly easy as well as being a healthy option for the whole family to start their day with!! Recommended to friends and coworkers!!
Love FOODNERD
I love all of the flavors of your product. It is a refreshing breakfast.
Frequently Asked Questions
What are Phytonutrients?

These are nutrients we obtain from specific plants that have demonstrated significant benefits for our health. They help strengthen our immune system and help children with their development during their first years of life. Natural products like beans, nuts, and whole grains have a significant amount of phytonutrients, which is why they are considered "superfoods" by some experts.
Is it suitable for my baby?

Of course! Our products are 100% natural, without any added preservatives or chemicals that could affect your children's health. Moreover, our formula doesn't contain 8 of the most common allergen elements, so it is suitable for babies. FoodNerd products contain nutrients that will benefit any child's growth and development.
Which flavor do I pick for my baby?

Choose what your baby likes! From stage 3, we offer various flavors, so you can pick what your little one likes the most. The nutritional value remains the same and is all thought to add value to that particular development stage.
Do I have to order the whole meal plan?

Although we offer a monthly subscription plan that you can start during pregnancy, you can also order FoodNerd products à la carte, so you order those meals that you want for your baby.
What does "habit development" mean?

Although you can't force your kid to eat, you can provide nutritious foods, teach healthy eating habits, and make mealtimes enjoyable. This is how we get into routines and habits from an early stage. We have to make sure our kids learn to like different kinds of foods during childhood so that their palate gets used to them.