The first 1,000 days of a person's life are the most critical for the brain, body, metabolism, immune system, and healthy habit development
FoodNerd has worked with leading experts to create a scientifically backed line of products to optimize your child's development.
Discover the Benefits
Backed by Science

Formulated by experts to provide the best nutritional profile for each stage of your child's development - the right ingredients at the right time.

Organic & Diverse Plants

Your child will "eat the rainbow" with our diverse array of 50 organic fruits and vegetables.

Convenient Packs

So easy to use and great for an on-the-go snack or meal!

Minimally Processed

Our unique, patent-pending nutrient lock technology retains over 90% of nutrients!
Truth & Transparency is Our Mission
Revolutionary technology that maintains all the incredible nutrients found in nature!
Everyone
Else
Refined Flours
80%-90%
0%
Fresh Fruits & Vegetables
0-20%
60%
Sprouted Seeds
0%
39%
Refined Oils
5-10%
0%
Additives & Preservatives
1-2%
0%
All Other Plant Ingredients
2-5%
<1%
Coming Soon
Mommy & Me

Products designed to supercharge Mom's diet and optimize the nutrition that is available for your growing baby.

Mega Mix-Ins

An introductory system designed to help parents simply and track your baby's first foods. Our Mega Mix-Ins are designed to ensure that your baby's palate is being exposed to diverse vegetables and fruits flavors and phytonutrients!

Mega Melts

Products designed to help empower your baby as they begin to feed themselves. Our Mega Melts have the ability to serve as a nutrient-dense meal or as a healthy snack at home or on-the-go!

Mega Cookies

Ideal for babies 18 months and older, these cookies are the most nutritious snacks they will ever taste! A yummy treat that will also support them in the final stages of our 1000-day dietary plan.
Four Incredibly Harmful Effects Artificial Dyes Have On Our Health
Which of these happy childhood memories do you have?
-Decorating Christmas cookies with brightly colored icing
-Dying easter eggs different, fun colors
-Eating brightly colored cereal like Fruit Loops or candy like M&M's
Do you know what all of these things have in common?
Read More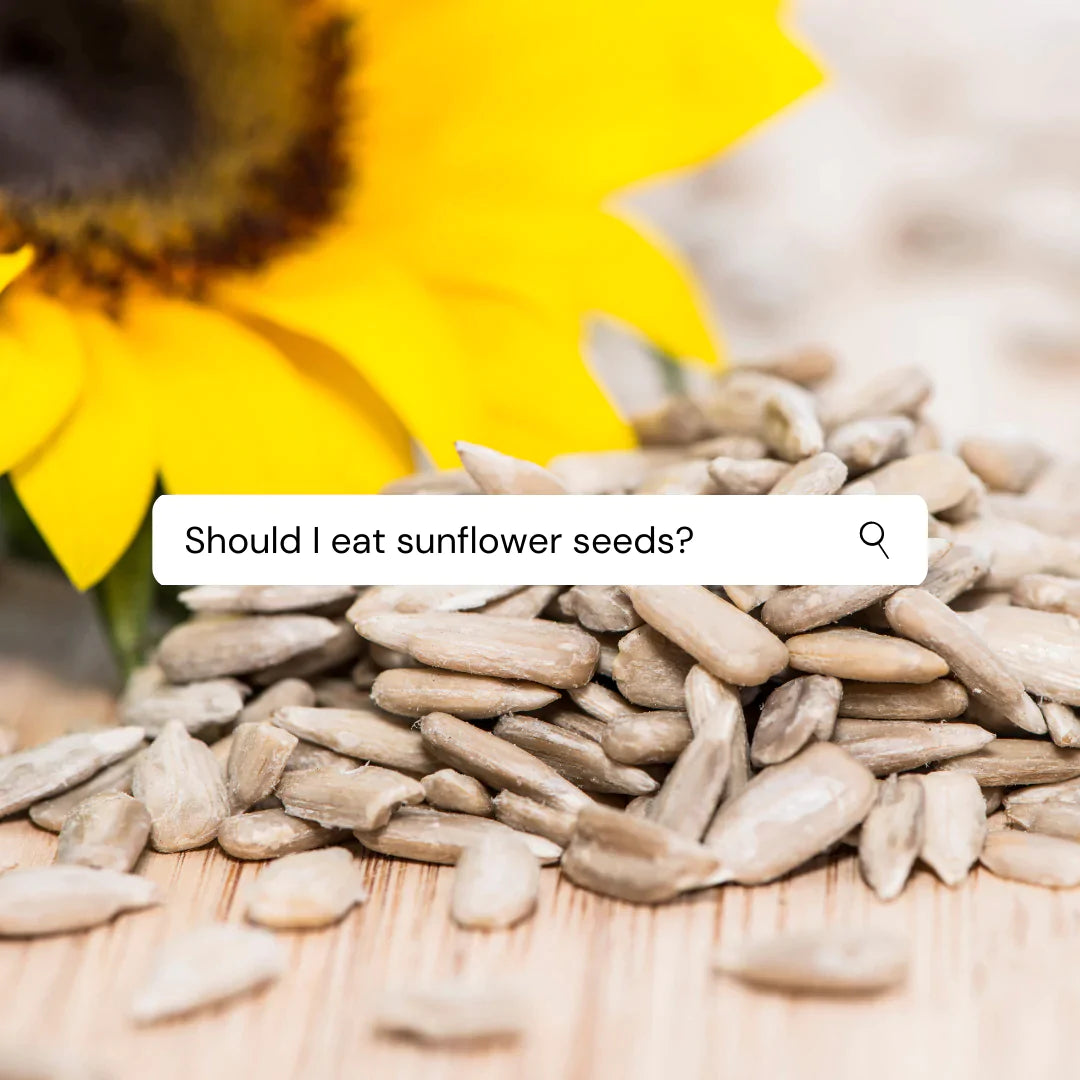 Sunflower Seeds: An Underrated Nutrient Source
Sunflowers are an annual plant native to North America. They were domesticated by Native Americans around 1000 BC. During the sixteenth century, Spanish explorers brought them over to Europe.
Read More