Stage 4: 16-20 months
Our puffs meet the rainbow of fruits and vegetables for the highest nutrient density and phytonutrient impact!

Hello Orange! Organic, bright bell peppers and creamy avocados are combined with sprouted seeds to give your child a boost of powerful orange antioxidants!

When: Scientifically formulated for optimal development, age depends on your baby's readiness signs.

Palate Development: Umami - Bitter

Organic & Non-GMO Ingredients:
Organic Bell Pepper, Organic Sprouted Sunflower Seeds, Organic Avocado, Organic Sprouted Flax Seeds, Organic Sprouted Chia Seeds, Organic Date, Organic Sprouted Broccoli Seeds, Turmeric, Fresh Algae DHA, Pink Salt

Nutrient-Dense Macronutrients:
69% RDA Fiber
66% RDA Protein
48% RDA Fat

Naturally Occurring Micronutrients:
11 Minerals, 13 Vitamins & Phytonutrients

*We're So Excited! New formulation and packaging launching this fall.*

Regular price
Sale price
$5.00
Unit price
per
Sale
Sold out
Share
View full details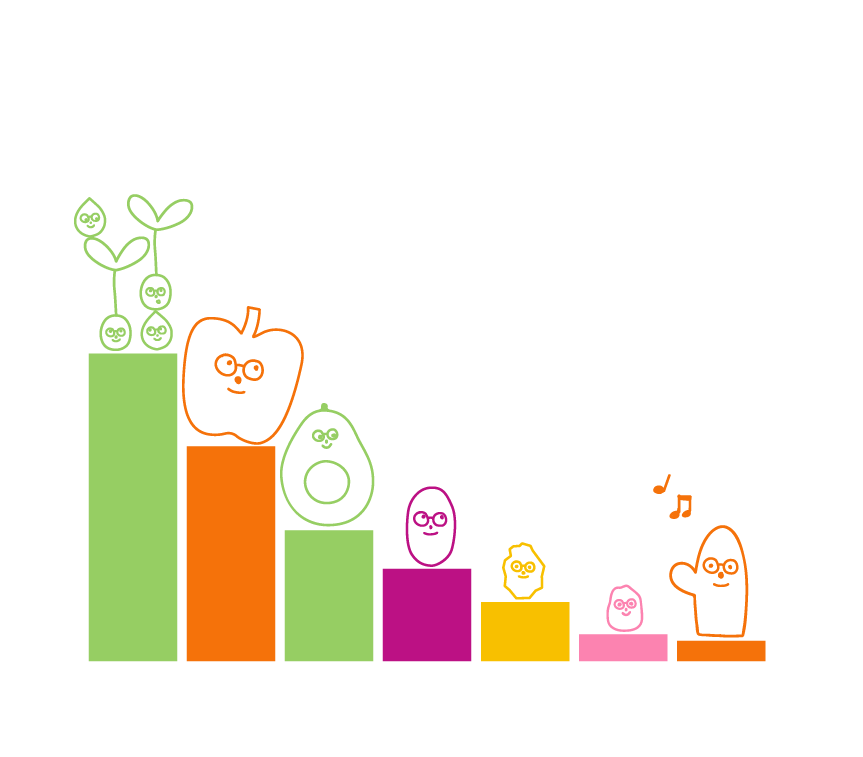 My son LOVES this!
Can't get enough! He loves ALL the puffs but these are his favorite!
Savory and full of protein!
My son loves eating these puffs and I do too! They taste like red pepper hummus but are full of healthy protein and fats :)
Frequently Asked Questions
What are Phytonutrients?

These are nutrients we obtain from specific plants that have demonstrated significant benefits for our health. They help strengthen our immune system and help children with their development during their first years of life. Natural products like beans, nuts, and whole grains have a significant amount of phytonutrients, which is why they are considered "superfoods" by some experts.
Is it suitable for my baby?

Of course! Our products are 100% natural, without any added preservatives or chemicals that could affect your children's health. Moreover, our formula doesn't contain 8 of the most common allergen elements, so it is suitable for babies. FoodNerd products contain nutrients that will benefit any child's growth and development.
Which flavor do I pick for my baby?

Choose what your baby likes! From stage 3, we offer various flavors, so you can pick what your little one likes the most. The nutritional value remains the same and is all thought to add value to that particular development stage.
Do I have to order the whole meal plan?

Although we offer a monthly subscription plan that you can start during pregnancy, you can also order FoodNerd products à la carte, so you order those meals that you want for your baby.
What does "habit development" mean?

Although you can't force your kid to eat, you can provide nutritious foods, teach healthy eating habits, and make mealtimes enjoyable. This is how we get into routines and habits from an early stage. We have to make sure our kids learn to like different kinds of foods during childhood so that their palate gets used to them.