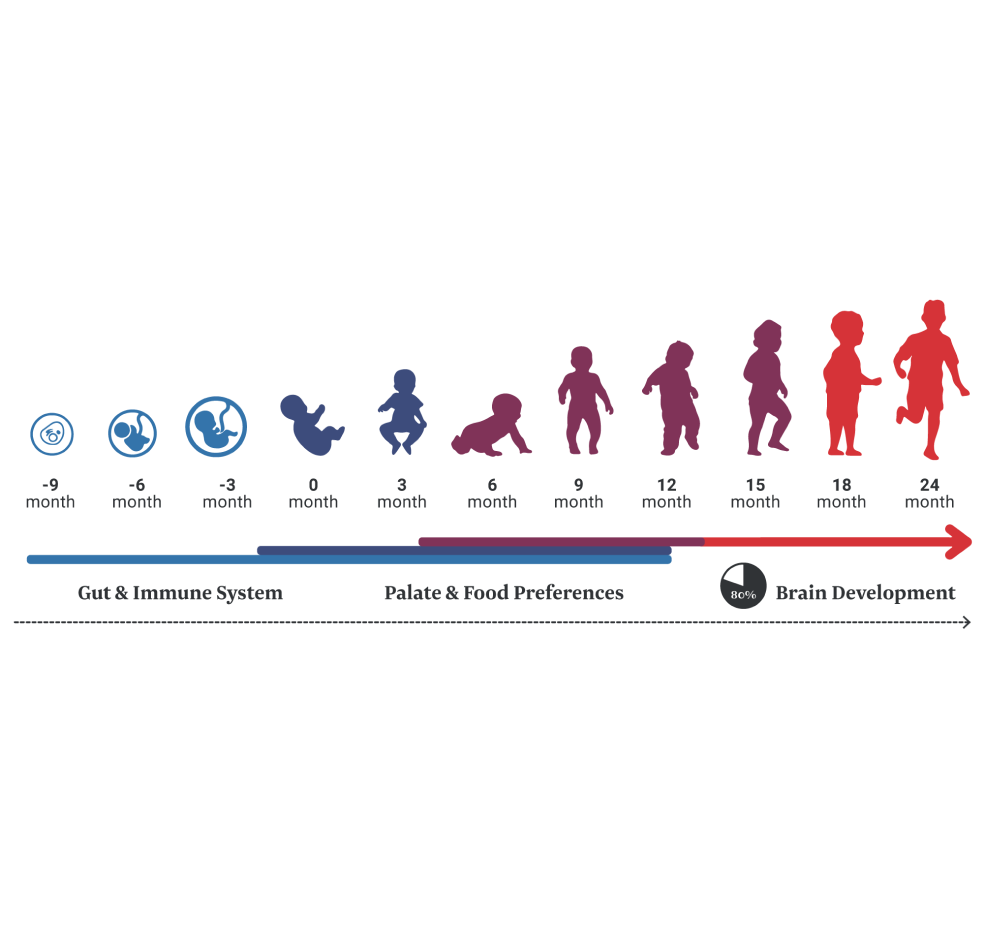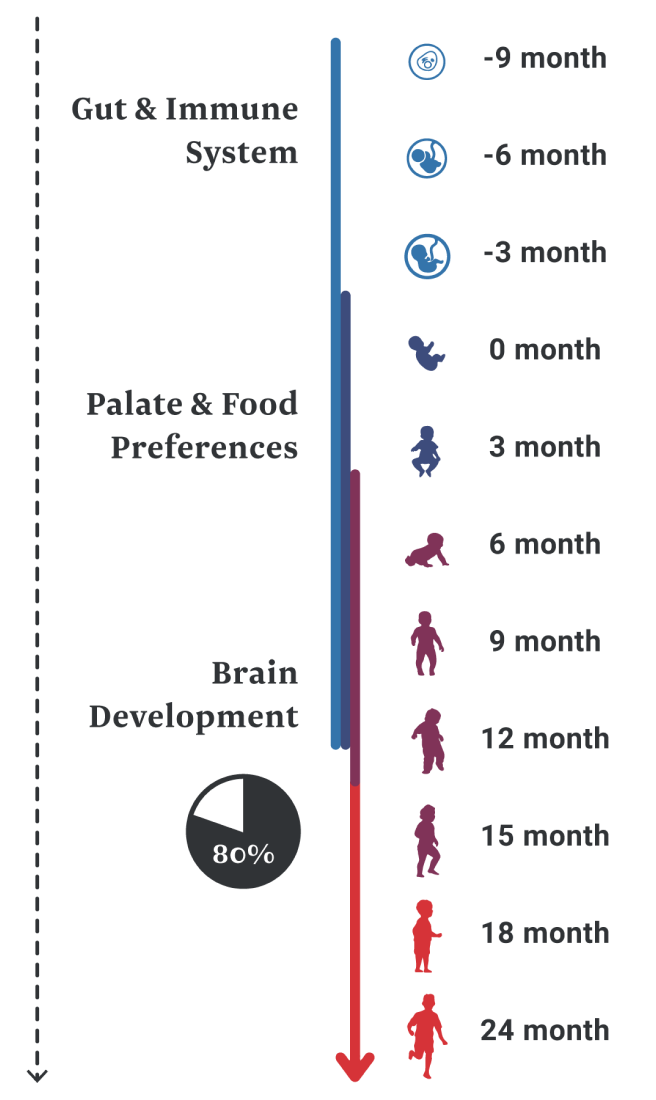 1,000 Days Nutrition System
The first 1,000 days of a baby's life are the most important for their development. During this time, a child undergoes dramatic changes and builds the foundation for future health and growth.
FoodNerd contains essential and super nutrients to give your baby needs to help develop their gut, brain, and palate. Our products are chemical-free and certified by the most critical experts in nutrition.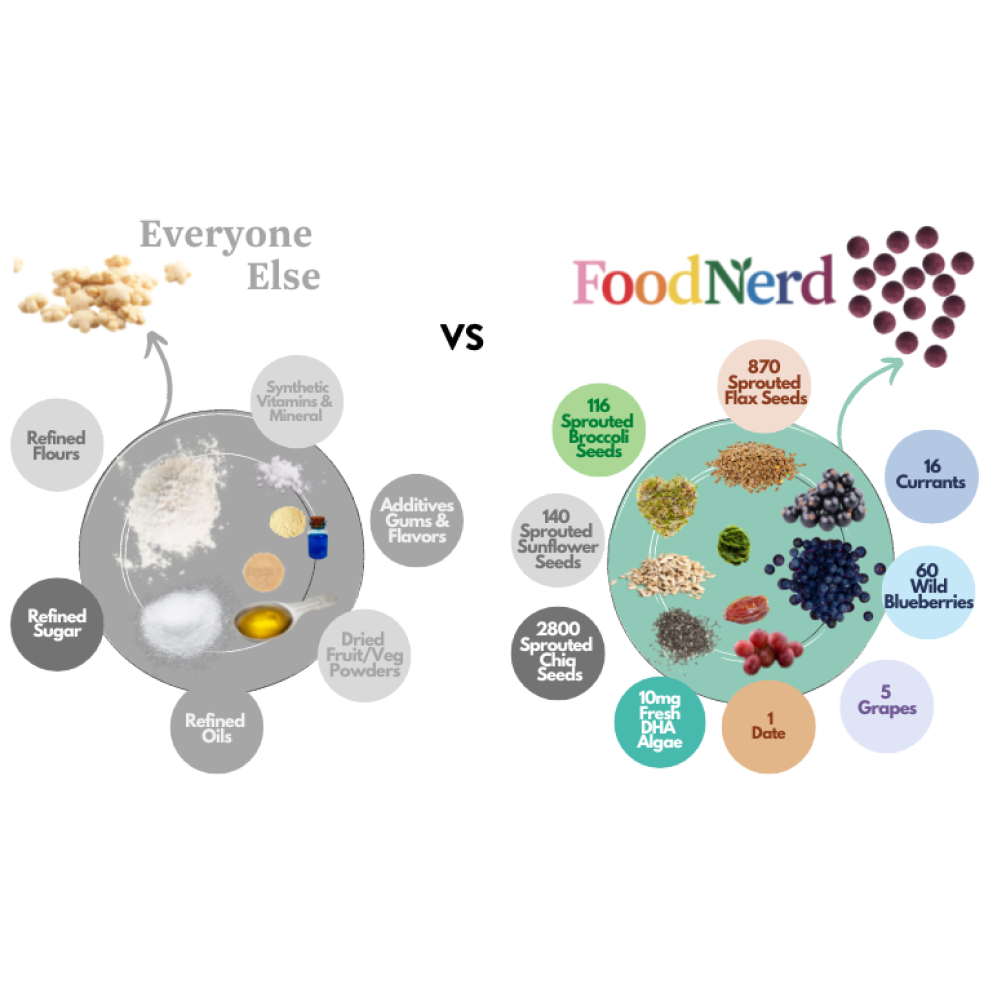 See What's Inside
We make it easy for you to feed your kids by offering the cleanest, minimally processed, and most nutrient-dense products available.

Here are a few things that set our baby food apart:
Positively Processed > Ultra Processed
Supernutrients obtained from whole plants such as fruits, vegetables and seeds.
Formulated with your child's gut, brain and palate development in mind.
Each of our pouches are made from sprouted seeds, fruits, and vegetables to satisfy even the pickiest eater while getting the vitamins and minerals they require at each stage of their development.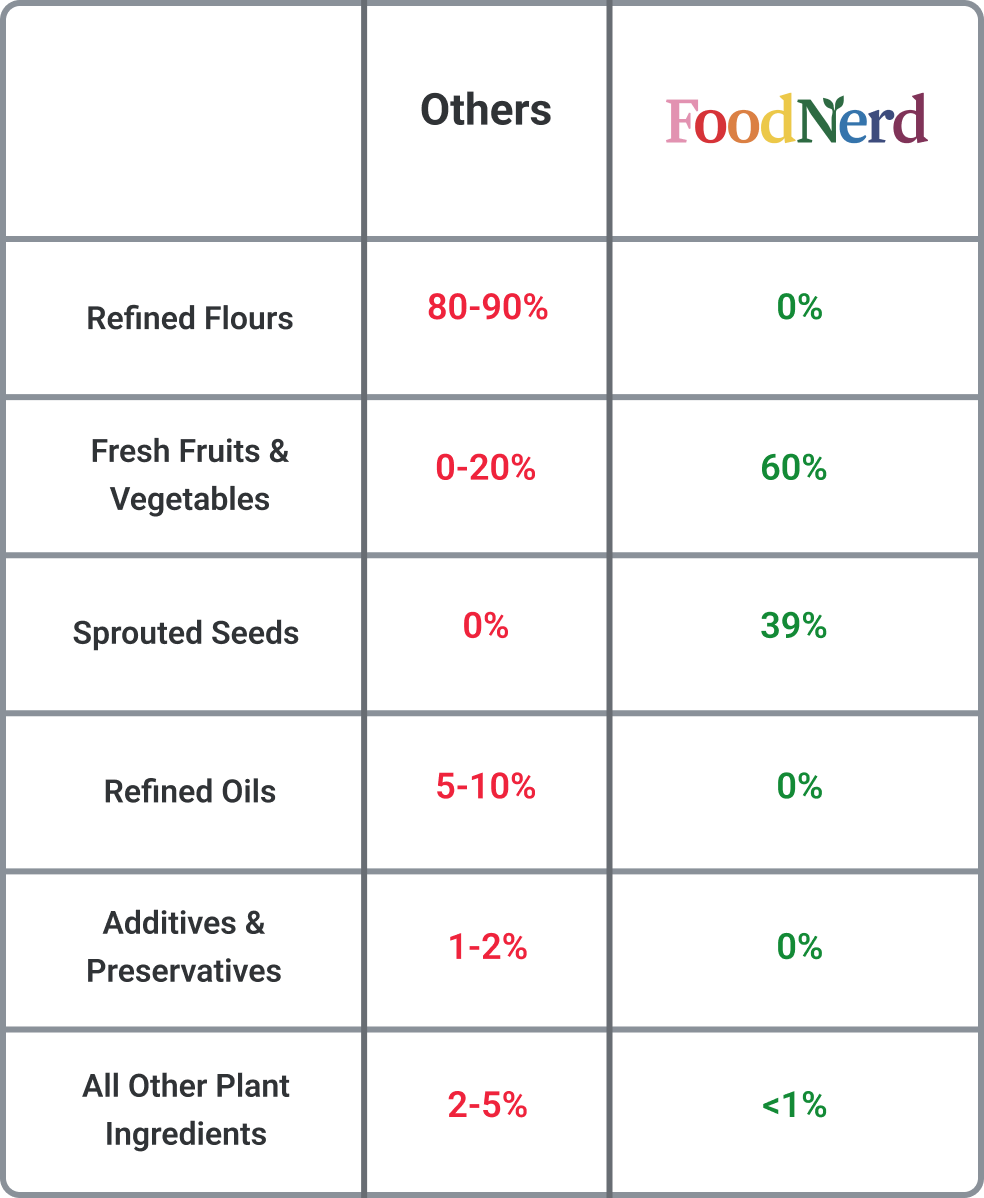 How It's Made
During each stage of the 1,000-day window, your baby's brain is vulnerable to poor nutrition, meaning insufficient nutrients can significantly impact the brain's development and different regions.
Our products are:
100% Natural
Non-GMO and Organic
Artificial Free
Dairy Free
Vegan
Our products contain exactly what they say! We get our ingredients directly from fruits, vegetables, and sprouted seeds, creating tasty on-the-go snacks that nurture your little ones at every stage of their initial development.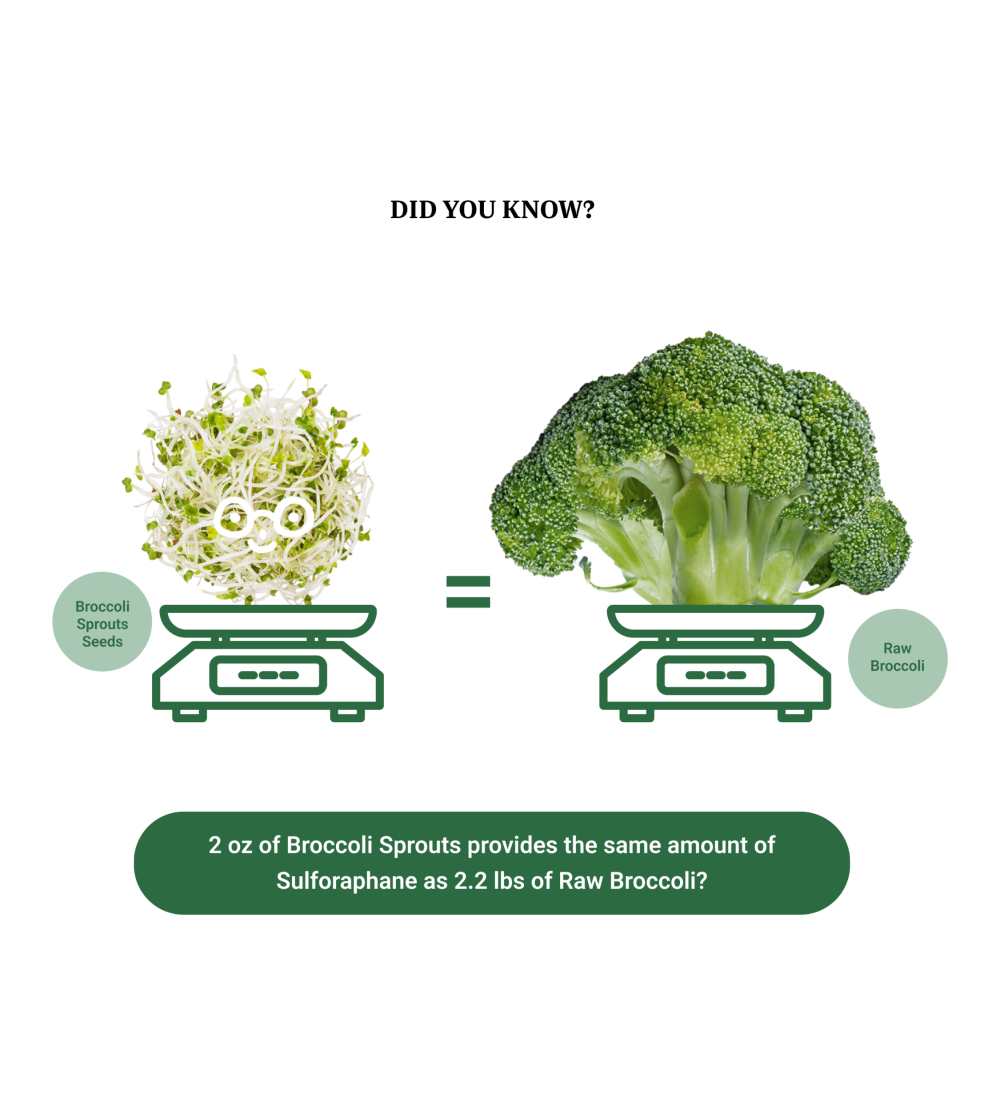 Our Hero Ingredient: Sulforaphane from Broccoli Sprouts
Broccoli sprouts are an excellent and easily accessible source of glucosinolate and glucoraphanin, which can produce sulforaphane, a powerful agent known for its cancer-preventive properties. At FoodNerd, we prioritize the inclusion of this super nutrient in the majority of our products, driven by the compelling research supporting its health benefits.

Sulforaphane plays a crucial role in safeguarding the body against cancer-causing agents and inflammation by activating the body's defense against cellular damage.
Beyond its role in cancer prevention, sulforaphane also shows protective effects in models of diabetes, neurodegenerative diseases, and various inflammatory processes.